The next Podium release will add support for HDRI skies and backgrounds for image based lighting.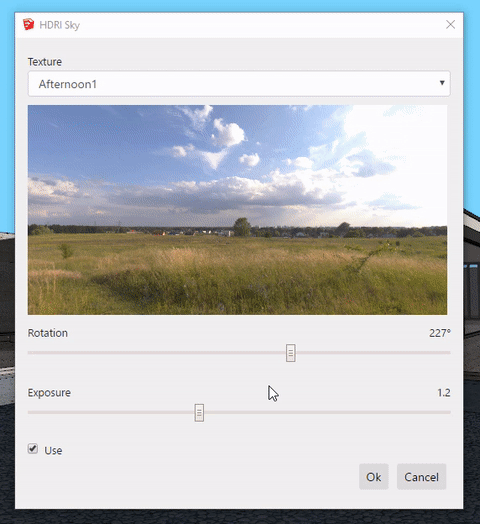 Users will be able to choose from a selection of pre-installed HDRI skies, or upload and use any externally sourced HDRI background. HDR skies and backgrounds are photographed in a way that faithfully captures real-world lighting, and allow the user to simulate a vast range of naturally occuring light scenarios.
In addition to the pre-installed skies, we will provide a downloadable library of HDRI images for licensed users. And of course, you can use your own or use images you have purchased or downloaded from third party providers.
HDRI lighting provides a versatile alternative to the two Podium sky simulations and a quick, easy method for look development in your renders.
Tip — HDRI Haven is one of the best providers of free HDRI imagery out there for CG artists and visualizers.
Stay tuned for more information on the update!