ProWalker GPU v1.1 has been released for Windows, now including the Iray denoising algorithm.
NVIDIA used deep-learning and artificial intelligence to develop a denoising algorithm for Iray. Denoise improves the "real-time" responsiveness of ProWalker, using predictive noise-reduction to render video or still images up to five times faster, while retaining the high quality of Iray pathtracing.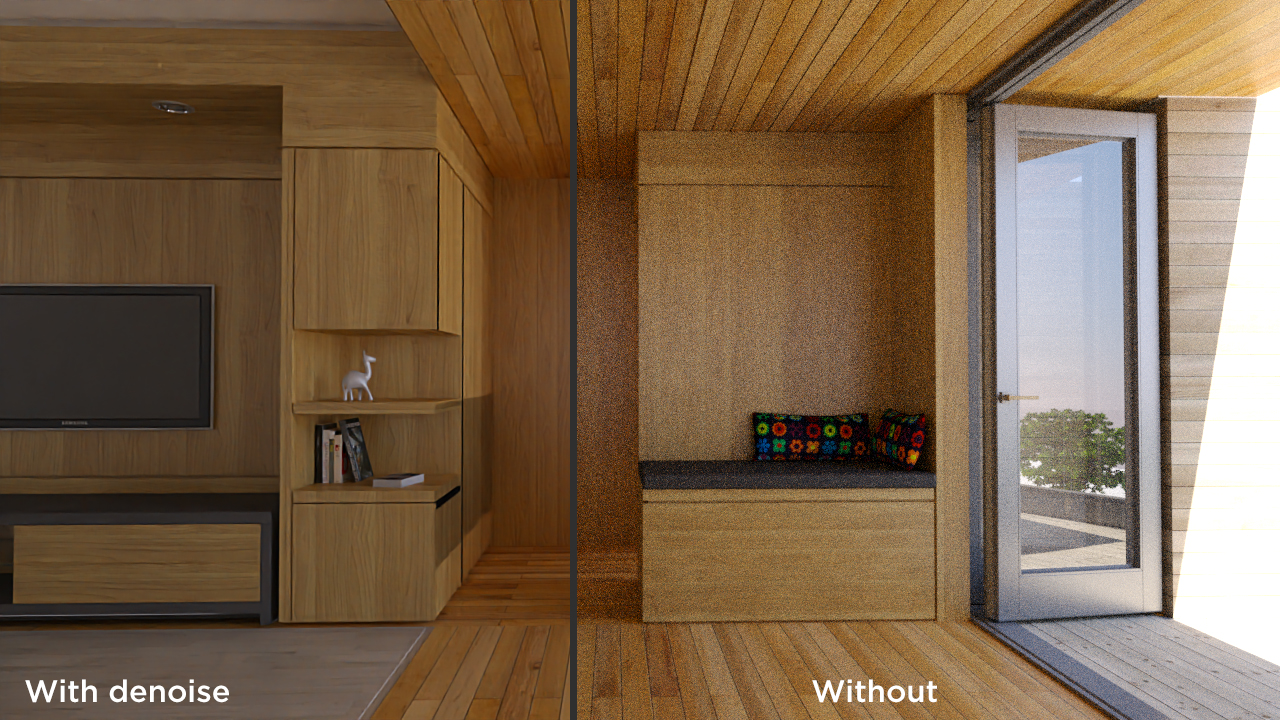 This means Iray needs fewer samples, and significantly less time to render a clean frame; a complete game-changer for rendering animation, and a huge performance boost for users with lower-end graphics hardware.
Read more about the denoise feature, and see several more examples: ProWalker GPU with Denoise
---