---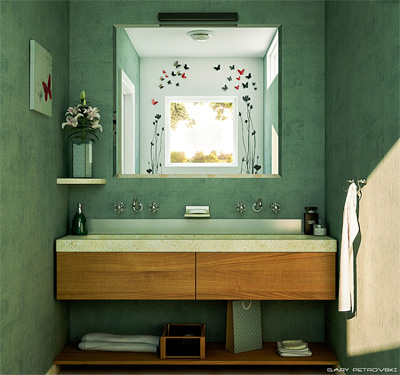 Gallery Forum Images of the Month
The Podium forums have been absolutely loaded with fantastic work from our users in the first half of September. Here are the four designers we've featured in this month's slideshow:
Click through the image to the right to see the high-res of this gorgeous bathroom render by Gary Petrovski.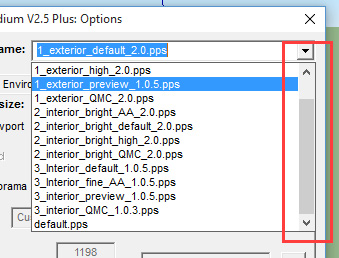 SU Podium V2.5.116 is now available to download - In earlier builds, there was no scrollbar in the preset dropdown, which gave the impression that some of the presets had been removed from SU Podium.
V2.5.116 adds a scrollbar to the presets dropdown to eliminate any confusion for current and future users.
---


Modeling by Nat Ellis, animated by Cadalog Inc, in Podium Walker v1.3.0
PW 1.30 now includes Light-maps for LEM lighting: Previously, light-maps worked only for point lights/ spot lights. As you may know, the LEM lighting calculations are much slower in PW than point lights and spot lights, so light-map support for LEMs will greatly increase the speed of your video output.
Lightmaps: Light-maps are form of pre-rendering in which lighting information is calculated and "baked" into your model. Lighting calculations can now be done earlier in the design process giving users far more leeway to make iterative design decisions. Light-maps make last minute changes to an animation far less time-intensive.

Render and export in a fraction of the time: Once your animation is finalized, Podium Walker, will be able to export your video in a fraction of the time it would have taken without light-maps because the scene has already been ray-traced. The final export for the above video only took about an hour, compared to the four hours it would have taken in previous versions.
UI Additions in PW V1.3 - There is now a Create/Update lightmap button in the Podium Walker UI in addition to the Lightmap on/off toggle that was there before. A light map mesh size UI has also been created. The default is 2 inches. If the mesh size is too small, the rendering may crash.
Anti-aliasing bug has been fixed - The anti-aliasing settings issue (described here) has been resolved in Podium Walker v1.3.
Download Podium Walker V1.3 here
Note: This update is currently available only for Windows users, but we are working hard on the Mac update and will have it ready as soon as possible.
Back to top
---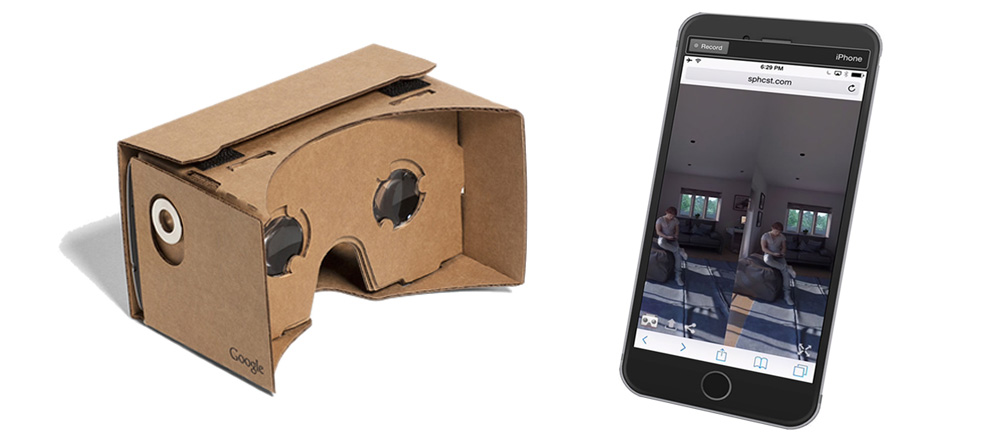 Podium with cardboard: For this month's quick tip, we've put together a short document that covers the use of SU Podium's panorama feature with a Google Cardboard VR headset.
After you've created your Panorama file using SU Podium v2.5.1+, we recommend using the free Spherecast.org upload site to convert your EQ image and host your Panorama presentation. Spherecast has a built-in stereoscopic mode that works perfectly with Google cardboard, and requires absolutely no extra work on your part.
Get Google Cardboard: There are several reasonably priced Google Cardboard sets available direct from manufacturers on the Cardboard website, or through Amazon. This one in particular is inexpensive and well reviewed: D-Scope Google Cardboard Kit.
---
Back to top
If you tried to use Podium Browser over the weekend, you most likely encountered one of several bugs that severely limited the functionality of Podium Browser on both Windows and Mac.
The bug stemmed from a complication reading saving cookies in Safari and Internet Explorer, which has been a long-running issue that cropped up whenever new versions of Safari or IE were released. We have made changes to the way Podium Browser handles cookies, and the plugin is now functioning as expected. We're hoping this will be a final fix for Podium Browser's cookie issues.

This fix requires no action from the end user. The temporary workaround described in the forums is no longer necessary, and Podium Browser should be fully functional on both Windows and Mac, in all SketchUp versions.
One remaining issue: The "Recent Items" checkbox is still not filtering items correctly. We're working on getting this sorted out as quickly as possible.
We apologize for any inconvenience this might have caused over the past week, and want to thank you for your patience while we worked on getting Podium Browser back up and running.
---
We're still working tirelessly to expand the Podium Browser catalog, and have a lot of new items slated to be uploaded in the next two weeks. In the meantime, here are some of the new models we've added so far in September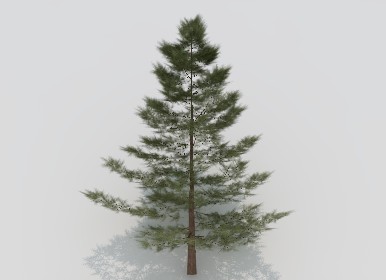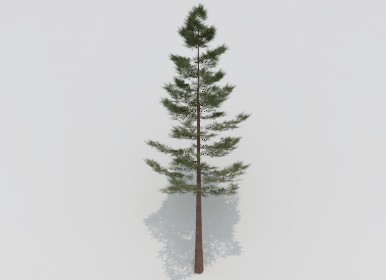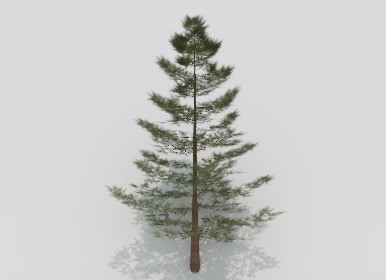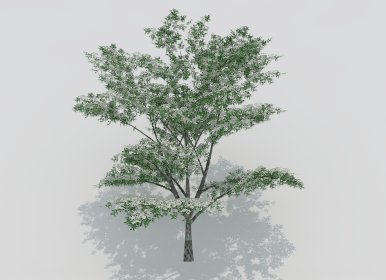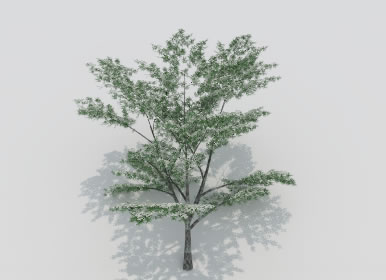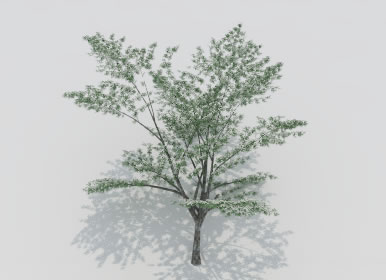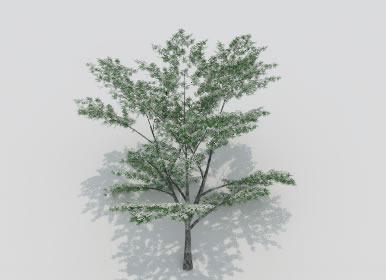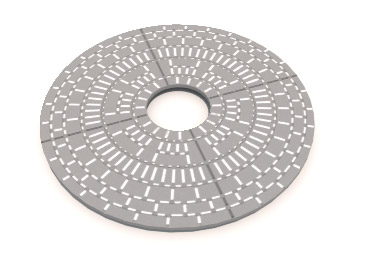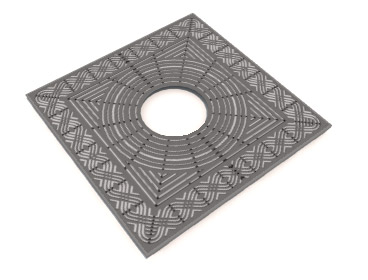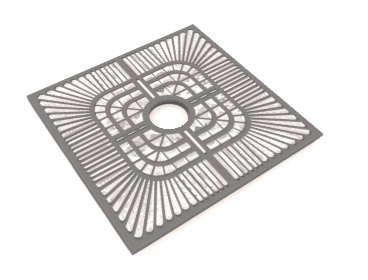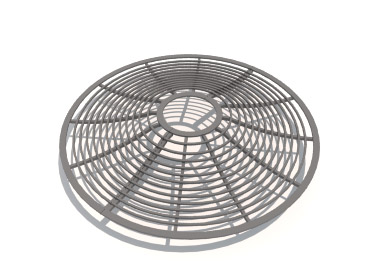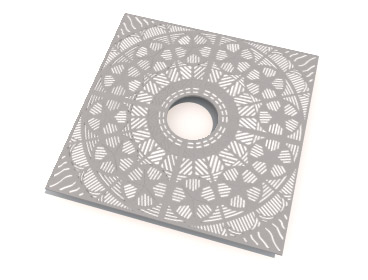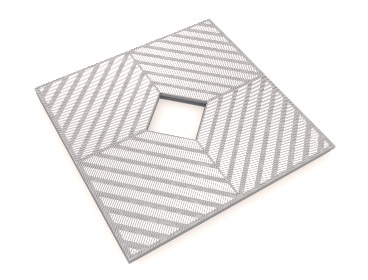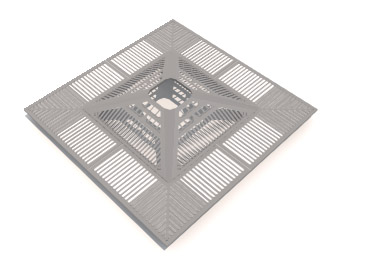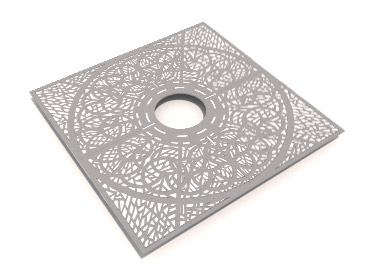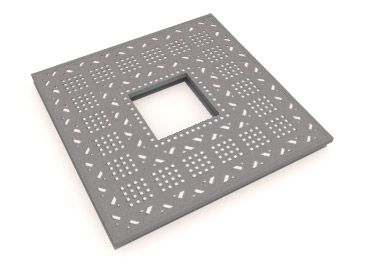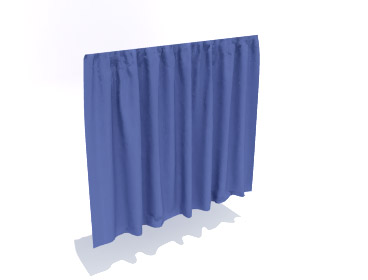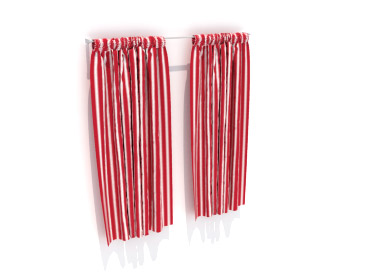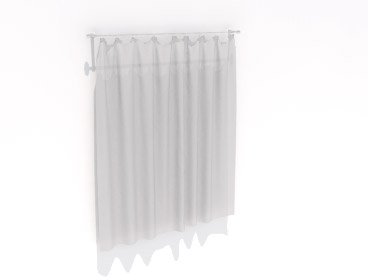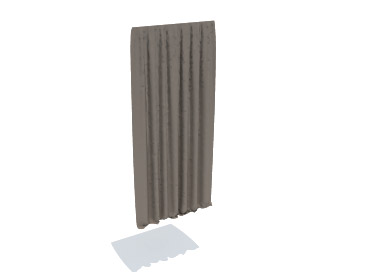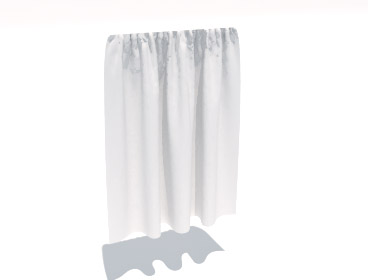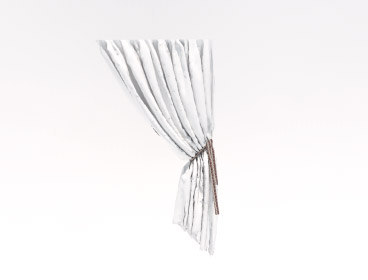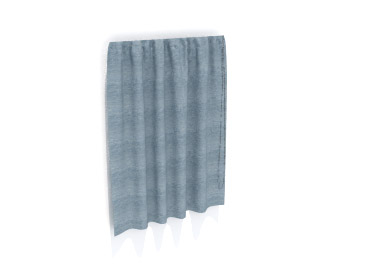 ---
We're adding new content to Podium Browser every month! Podium Browser is still only $59.00 and includes thousands of high quality, render ready components, with additional models, materials, and light fixtures being added every week. Read more about the speed and efficiency of Podium Browser here. To see the full range of new Browser content, open the Podium Browser web page. Click on Agree, then click on Show only recent files.
---
---
Ongoning Webstore Deals

The Win/Mac version of the Viso3D SketchUp export plug-in will convert your SketchUp 8, 2013 and 2014 model into a small file that can be read by the iPad 7. The Lightmap in the plug-in will also preserve the sun and shadows settings and create an ambient light for interior scenes. Read here and download the free trial. $29.95 ends soon.
---

2nd License Specials for SU Podium V2 and Podium Browser continues: The 25% discount on your second purchase special is still in place as it has proven to be popular. If you already own one license of SU Podium or Podium Browser, get the second license of each for 25% off the list price. Buy here
---

V2+ is a free upgrade: If you have not yet upgraded to SU Podium V2 Plus, don't forget that V2+ is now available as a free update for all existing Podium users! V2 Plus supports SketchUp 2014 (Win/ Mac), 2013 (Mac only), and SketchUp 8 (Win/Mac). Please Click here to Download SU Podium V2 Plus.
---
Podium Browser Paid content is still $59.00 for a permanent license. You will be able to access new content that is added each month as a Paid content owner. Second license is 25% off. Podium Browser's paid content license will soon increase to $79.00, however, the second license will continue to be 25% off.