Multi-threaded Podium Exporter
We have once again improved speed during the "Processing Scenes" portion of the render process

Before SU Podium v2.6 the Podium Exporter only used a single CPU core

Since most modern workstations have several cores (at a minimum) this means a lot of potential computing resources sat idle while Podium exported your model's geometry and textures to the render engine.



The SU Podium v2.6 exporter uses all your CPU cores/threads during the export process

While this may not reduce your render time significantly for a final image, it is hugely beneficial during the preliminary design phase of a project, cutting down the time it takes to output multiple iterative test renders. This is especially true with larger SketchUp files.
Podium Browser redesign and license changes
Podium Browser redesign
The Podium Browser interface has been updated to make the process of searching through categories and subcategories faster. Click and drag sliders let you scan an entire category quickly, and new sorting options let users view up to a hundred thumbnails at once.
Podium Browser and SU Podium are now a single license
Starting with V2.6, Podium Browser paid content will be included with the purchase of SU Podium.
That means anyone upgrading to V2.6 will also gain access to the entire Podium Browser library if they do not already own a license. Since many of you already own Podium Browser paid content we are offering two different upgrade prices to compensate; pricing details to be determined.
Note - Because Podium V2.6 is only being released for SketchUp 2017 and 2018, Podium Browser will still be sold as a stand-alone plugin for users who are still working in SketchUp 2016 and earlier.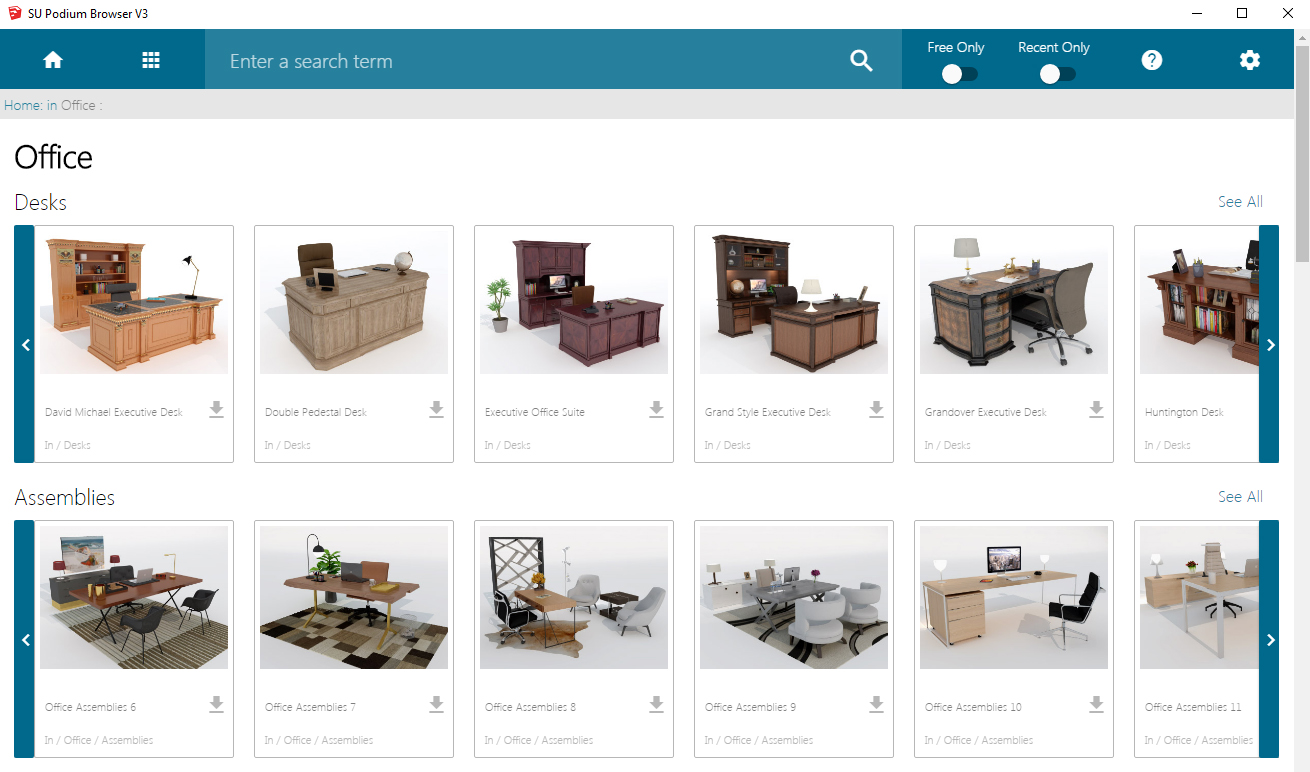 HDR editing in Podium Image Editor
Podium Image Editor now supports a 32 bit editing workflow for .HDR renders from Podium. This includes all existing editing in tools in PIE, as well as a new adaptive tonemapping function, shown below: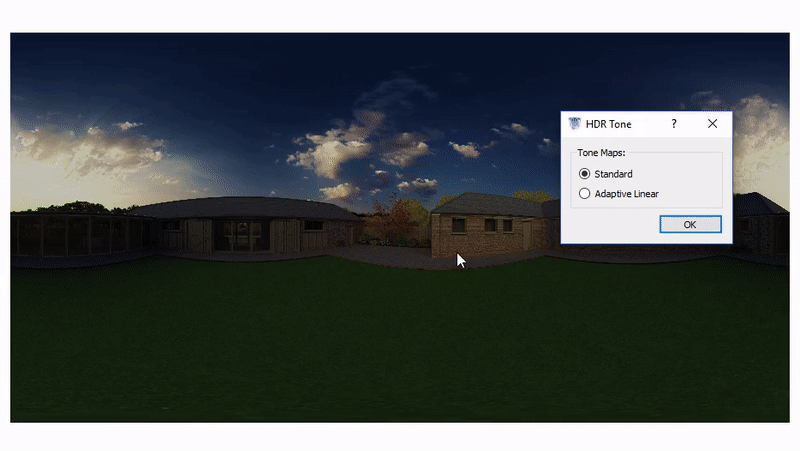 Adaptive linear tonemapping - One click histogram normalization function for HDR renders in Podium Image Editor.
Ready to try SU Podium V2.6 beta?
Note - Our licensing system is changing in V2.6, and your SU Podium V2.5 and Podium Browser licenses cannot be used to activate the beta.
If you own SU Podium V2.5 but not Podium Browser - The SU Podium V2.6 beta installer does not have any trial limitations, and will function exactly like a fully licensed version of SU Podium. You can continue using V2.6 in "trial mode" while the beta is running without missing any functionality.
If you own Podium Browser paid content - You will need to request a temporary V2.6 beta license to unlock Podium Browser. Please send an email to support@cadalog-inc.com and include your Podium Browser serial number in the email. We'll send you a beta license right away.
SU Podium V2.6 requires SketchUp 2017 or 2018.
Download SU Podium V2.6 beta here