Notice that the layout of the main furniture items was set fairly early, and everything else was designed around that idea. Material combinations and lighting design were changed several times, before a final composition and palette were locked down. Between the penultimate and final WIP image, Joe simply spends some time filling up the scene with additional decorative items from the Browser.
Getting creative with the Browser: The suspended ceiling fixture that Joe uses is customized from an existing Podium Browser component. Here is the component before and after Joe made alterations; he's deleted the frame, elongated the bulb, darkened the metal, and rearranged the lights into an appealing suspended pendant design.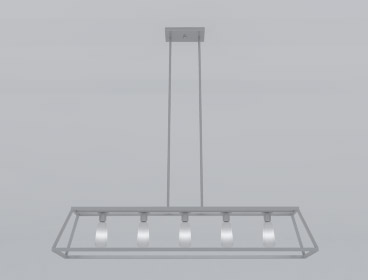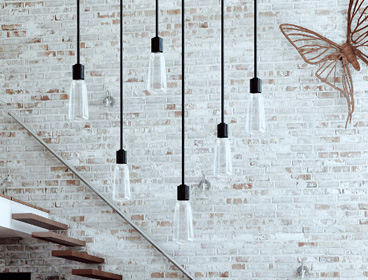 ---
DRESSING THE SCENE:
Ultimately, these were the furniture pieces, light fixtures, and decorative items that Joe used to populate his space.