The year is winding down, and what a year it's been! We hope you all have a fun, safe, relaxing holiday season with your family, friends, pets, and loved ones.
Happy holidays on behalf of the Podium team, and thanks for being part of the SU Podium community!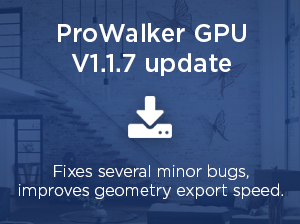 ProWalker GPU v1.1.7 fixes an issue with "disappearing" components, improves the speed of the SketchUp to ProWalker exporter, and corrects a bug that caused ProWalker to take a very long time shut down when exiting the application.
Get ProWalker V1.1.7 here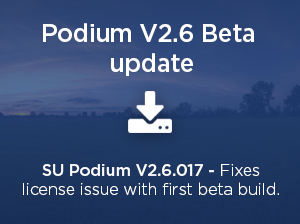 V2.6 Beta update - An updated beta build for V2.6 was released, fixing a number of minor issues, and eliminating a licensing problem that caused a "license in use" to be shown in error. Early beta users are recommended to update to V2.6.017 here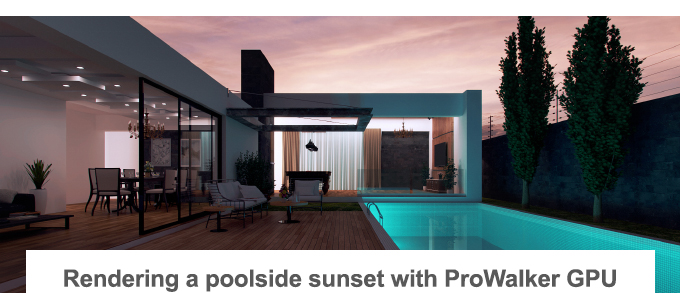 This detailed project breakdown walks through the creation of the above image. First we furnish the model with Podium Browser and explain our material settings. Then we demonstrate how to configure the lighting for this scene, balancing the artificial light sources with natural light from an HDR sky background. Finally, we set-up a simple camera movement and render a short animation.
The goal of this tutorial is to demystify late evening lighting and create an appealing image with immediate visual impact. Starting model is provided on the tutorial page.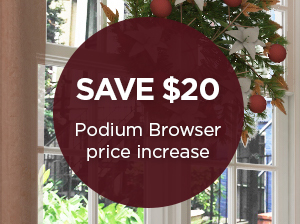 Podium Browser price is increasing from $59 to $79 at the end of the year. There's still some time to get over 20,000 render-ready Sketchup components and materials before the price increases. Get Podium Browser here

Holiday components in Podium Browser
Thinking about entering the winter contest? Podium Browser has you covered — we have an entire holiday section with decorations, trees, and assemblies to help you create winter renders quickly and easily. Check 'em out below!
Holiday assemblies:
Exterior door and entryway decorations
Stockings and gifts:
Thanks again for being part of the SU Podium community!
Ongoing Webstore Deals